I thought I would document with pictures how to check the actual "headspace", the clearance between the cartridge and breech face.
You need several special tools, some you may already have, a set of calipers and a dial indicator with a adaptor or magnetic arm and a set of feeler gauges. I got my shims etc from Bellm
TC's, http://bellmtcs.com/store/
Dial indicator with adaptor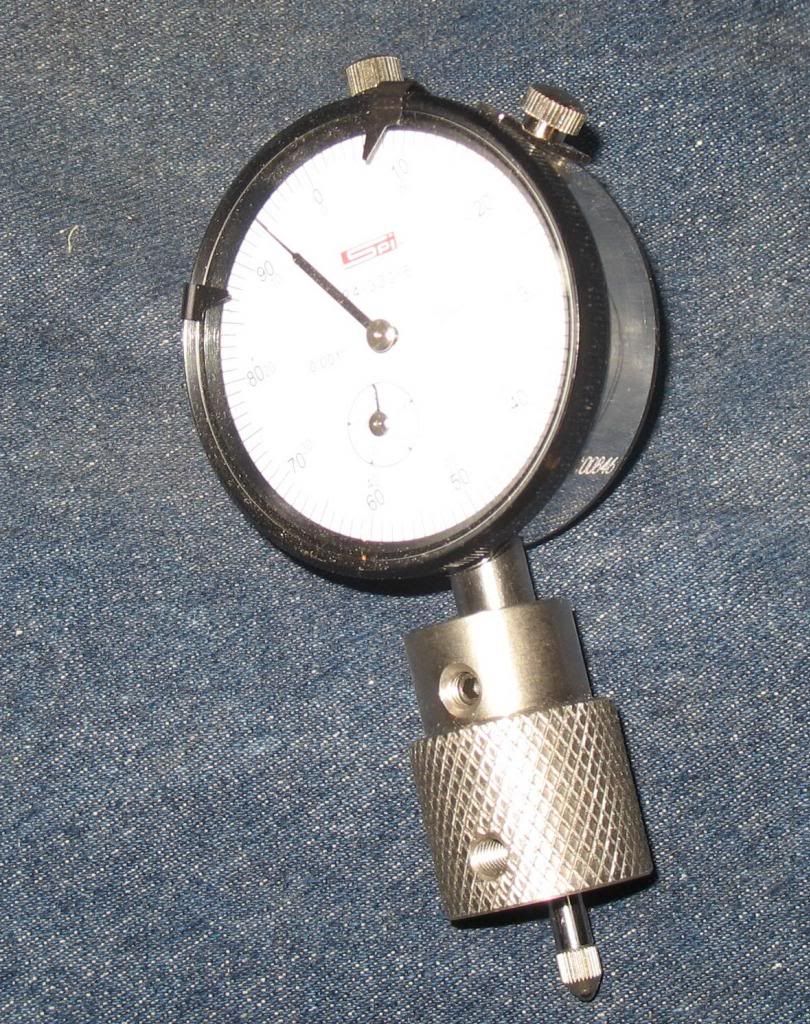 Remove the barrel and place a ready to fire round in the chamber and firmly seat it with your thumb,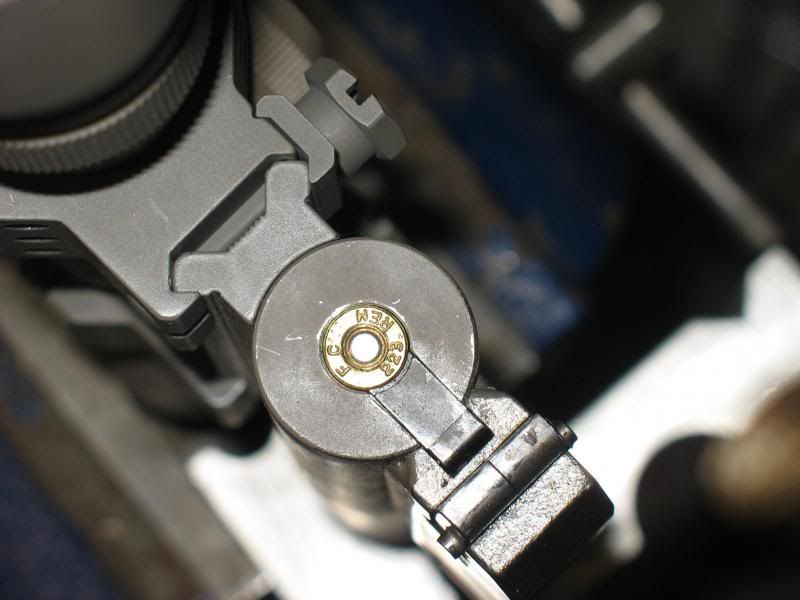 Now use the dial indicator to measure how far the round extends out of the barrel,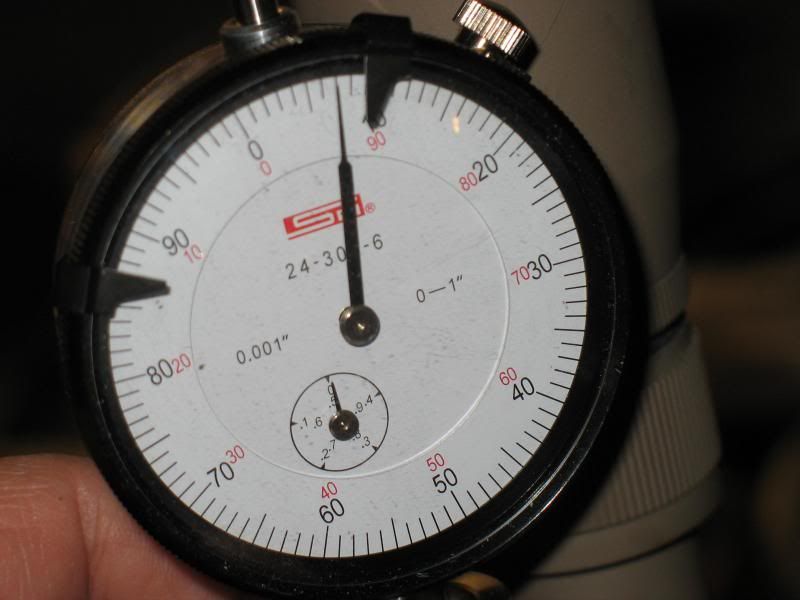 Now remove the round and put the barrel back onto the frame. Then take feeler gauges(I used my firing pin bushing shims) and measure the gap between the firing pin bushing(breech face) and the barrel.
my fat fingers measuring,
Then measure the thickness of the feeler gauge(s)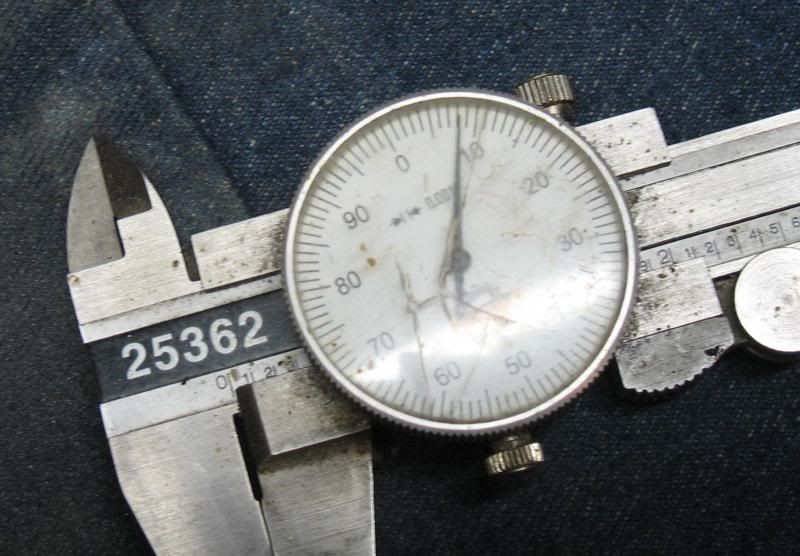 So the brass sticks out .007", and there is .008" of gap, that leaves a headspace of .001", So my rifle is spot on FOR MY DIES AND AMMO!
BUT, if you had say .003" and wanted to decrease the "headspace" to ,001" then you need to space out the firing pin bushing .002". Bellm TC has shims available,
Remove the barrel and then cock the hammer(depress the disconnector to cock the rifle without the barrel installed) and remove the allen screw holding the firing pin bushing in,
Remove the bushing firing pin and spring, Then take the proper shim and cut a slot in it and place it into the frame and reinstall the firing pin,spring and then the bushing.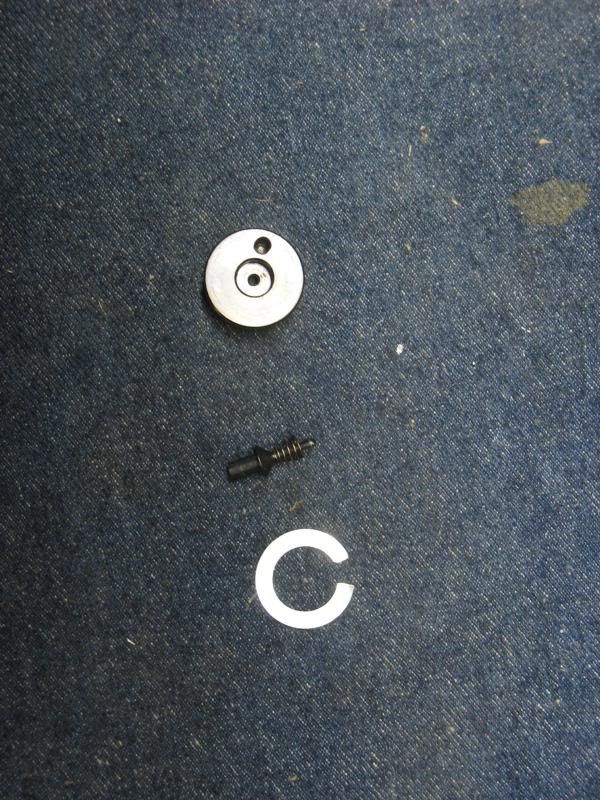 There ya go,
Ready to kill something!